Forbes: Oregon is #1 capital gains tax state
By Oregon Small Business Association,
There are a lot of good things happening in Oregon, but recently we have been making news for all the wrong reasons. Forbes Magazine ran an article on capital gains state tax rates and the chart featured Oregon as having the highest capital gains tax rate in the nation. Such articles act as negative advertising to businesses considering moving to our state. It also shows what many expanding businesses see when they compare tax rates between states. Being #1 stands out and works against our economic interest. As long as Oregon is among the top the negative articles and comparisons will continue to cycle painful news about our state.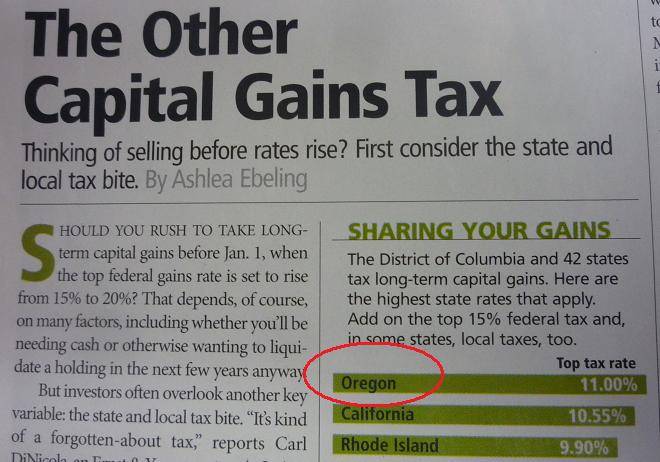 Posted: September 15th, 2010 under Uncategorized.