Cheers to our breaking beer record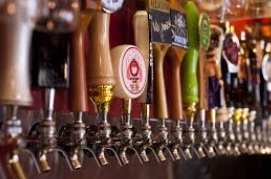 The Oregon Brewers Guild announced that Oregonians bought more than 500,000 barrels of beer produced in Oregon in 2013, setting a new record in Oregon craft beer history and leading the U.S. in percentage of dollars spent on craft beer.
Oregon's breweries crafted a little more than 1,400,000 barrels of beer during 2013, an 8 percent increase from the previous year. Oregon employment figures continue to strengthen, with the state's brewing companies adding more than 200 jobs in 2013 and directly employing more than 6,600 people.
Posted: December 1st, 2014 under Uncategorized.