New soda tax a nightmare for grocers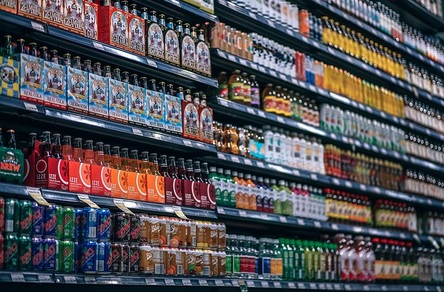 Seattle rolled out a beverage tax on Jan. 1 and so far, few positive stories on the implementation have surfaced. But there has been a lot of criticism: Business owners say they received no guidance from the City of Seattle on how to implement the tax and shoppers were surprised at the unexpectedly high expense. Some store owners on Seattle's border say they're already losing customers.
Ahmed Mohamed of West Seattle Halal Market tells the Seattle Times, "The customers – they look at the price and then they don't even talk to you. They just walk away."
In the first week of the Seattle tax, Costco urged their shoppers head to the Tukwila store outside of Seattle to avoid the added expense.
The Seattle tax – 1.75 cents-per-ounce on hundreds of sugar-added beverages, including soda, juices, some coffees and teas, sports drinks and more – made its debut about a month after proponents of a 1.5 cents-per-ounce tax in Multnomah County announced they would delay efforts to put an initiative on the ballot. Supporters now say they will consider sending the tax to the ballot in Nov. 2018 or later.
In both places, funds generated by the tax would be slated to boost programs designed to improve childhood health and education. In Multnomah County, according to initiative language, the funds would be allocated by a committee of community members appointed to serve by the Multnomah County Commission. The initiative does not specify which programs or how committee members would be nominated and selected. It also doesn't dictate how the tax revenue would be collected or distributed.
Supporters of the beverage tax hope the high prices will curb consumption of sugar-added beverages, leading to lower rates of obesity, diabetes and other health problems. During a public affairs show on Portland's KATU television, Oregon Public Health Initiative's Cyreena Boston Ashby, an advocate for the tax, said higher prices encourages shoppers to reconsider the products they are buying.
"We do know that it sends a signal for folks to think once or twice longer before consuming a sweetened beverage," said Boston Ashby whose organization sponsors the beverage tax campaign, the Healthy Kids & Education Initiative.
The costs add up fast. If the 1.5 cents-per-ounce tax is approved by voters in Multnomah County, a 12-pack of beverages originally priced at $4.00 would go up by $2.16. Add the 10-cent container tax, the final cost of the 12-pack lands at $7.36.
More than 700 small business owners in Oregon have joined the opposition to the tax, the Move Forward Multnomah coalition.
Mike Gross with the Portland Beverage Company, a small distribution company, is among them. He has been watching how similar taxes in Philadelphia, Berkeley and other cities have impacted companies like his and he's not feeling optimistic.
"I did the math. I have ten employees and – if sales decline like they have in other cities – I'm afraid I'd have to let go of three people in the first year of the tax. That's three people who are working family-wage jobs with good benefits."
Oregon chapters of the Teamsters union, the Korean-American Grocers Association of Oregon, the National Association of Theater Owners and the Oregon Native American Chamber are among dozens of business/works organizations that have also joined the Move Forward Multnomah coalition.
Multnomah County isn't the only Oregon community that has faced a beverage tax proposal. Proponents attempted to implement a beverage tax in St. Helens last year, but the city council refused to bring the tax up for a vote, Council President Doug Morten telling a packed chamber that he couldn't find a St. Helens business owner who supported it.
In areas where the tax has been implemented, proponents have forged ahead with proposals to expand it statewide. Lawmakers in Washington's capital city of Olympia, for example, are being asked to consider a statewide beverage tax during the current legislative session.
Posted: February 15th, 2018 under Uncategorized.