Oregon doubles alcohol license fee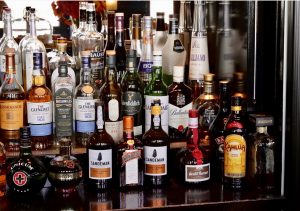 By Oregon Small Business Association.
SB248, doubled state licensing fees on those who make and sell beer, wine and liquor. The doubled fees include: Brewery-Public Houses, Wineries, and "grower sales privilege" licenses, all of which jump from the current $500 to a new fee of $1,000; distillers go from the current $100 to $200. The increases for the several licenses in this category are projected by the Legislative Revenue Office to raise a total of $9.2 million.
Oregon used to have some of the lowest alcohol licensing fees in the nation, which combined with some craft-friendly regulations helped make our state a leader in craft distilling, winemaking and brewing. Nearly 450 new small businesses apply for s new Oregon liquor license every year on average.
Some of the new funds are dedicated to dispatching more sting operations, also known as "minor decoy operations," across the state. This is where OLCC sends minors out as undercover agents attempting to purchase alcohol at various licenses to test each establishment's compliance rate. The Register Guard reported that Eugene area establishments had a 74% compliance rate in 2018.
Because these fees increase at the same time as other fee and tax increases on small businesses, like the new 2019 $2.6 billion business sales tax on gross revenue, they together contribute to the overall burden on small businesses which has been increasing in Oregon.
Posted: September 25th, 2019 under Uncategorized.