Support OSBA and get your money back!
Did you know that you can give to the Oregon Small Business Association PAC and get the entire amount back when you do your Oregon income taxes?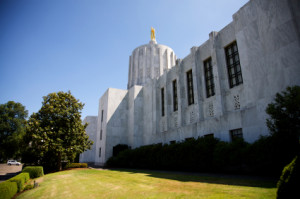 The Oregon Political Tax Credit allows you to give any qualified political action committee (PAC)  up to $50/individual or $100/couple and apply that donation to your Oregon income tax bill.  The effect will be to either lower your income tax liability or increase your refund.
This unique tax credit is the best way for you to support the hard work that OSBA is engaged in on your behalf…and get the entire amount back at tax time.  If you don't use this credit, the State or Oregon just keeps your money…
Please don't miss this incredible opportunity to invest in your own future!
We work every day to make sure that new taxes, fees or regulations don't harm you or your employees.
There is no limit to what you can donate to the Oregon Small Business Association PAC, but the Oregon Political Tax Credit only applies to the first $50/$100 (depending on your filing status).
If you want to learn more about how this works specifically; please visit:  www.oregontaxcredit.com
We want to thank you in advance for your generosity!