Our Founder
Steve Gann was a WWII veteran, Lewis & Clark Law Graduate and well known downtown Portland small business owner.
Steve ran his own print shop, Gann Publishing, for more than 60 years. He printed many of the menus for Portland's most beloved restaurants. Running a print shop allowed Steve to see firsthand the life and death cycles of the many small businesses for which he printed.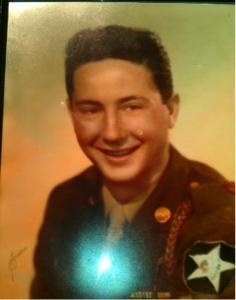 Steve saw how high taxes, street crime and an increasingly hostile legal and regulatory climate helped push many of his friends and customers out of business. In response, Steve created the Oregon Small Business Association in 1992 to help give small business owners a collective voice in their own future and a place to be alerted to the latest threats to their business.
Even after a stroke at age 89, Steve insisted going to work even if it meant doing light duties like working the paper shredder. Steve Gann passed away in 2013 after a lifetime of community service.