Government leads ad spending in most markets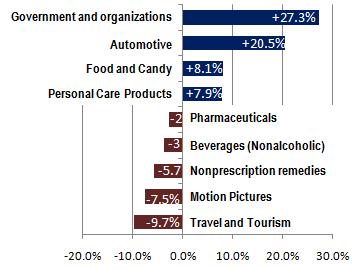 By Oregon Small Business Association,
Kantar Media shows where ad spending has increased and decreased in select industry markets. The time represents from Jan-May 2009 period and compares ti to Jan-May for 2010. Government has been increasing while travel has been decreasing.
(Data source is Kantar Media. Chart by OSBA).
Posted: August 27th, 2010 under Uncategorized.