Fight to save Klamath River Dams, local jobs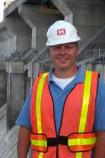 Join the Oregon Small Business Association as we Fight to Save the Klamath River Dams and the Jobs they Support
The Oregon Small Business Association strongly opposes the Klamath Basin Restoration Agreement (KBRA) because it calls for the removal of the Klamath Basin Dams. These dams are vital to the economy of the Klamath Basin.
KBRA proponents admit that one of the major outcomes of the agreement is the removal of four hydroelectric dams on the Klamath River. These dams provide inexpensive power to job creators in the basin. They also provide the water and power required by family farms and ranches.
The agreement was negotiated by a group of special interests behind closed doors. This agreement will have far reaching effects. Rate payers, farmers and small business owners deserve to be at the negotiating table.
Destroying the dams could hit ratepayers with over $400 million in increased expenses.
Please join the Oregon Small Business Association as we fight to save the dams and save local jobs.
— If you wish to be kept informed in the battle to save our local dams, then please join our email alert system at the very top of this website.
Posted: April 13th, 2012 under Uncategorized.