Changing consumer trends for younger generation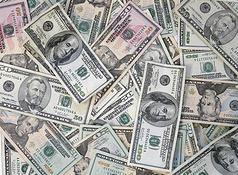 By Oregon Small Business Association
American teenagers are leaving the auto market and instead spending more on fashion, food, wine and beauty products.
Less on cars
Research shows that the number of teens owning a used car has dropped from seven million to four million in only five years. Fewer teens today get their driver's licenses and more 20-somethings aren't sold on owning a car. Instead they stay home and use social networks to connect with friends, and move to big cities where mass transit makes car ownership optional.
Fashion & food records
Of teen budgets, fashion accounted for 39%, up from 37% a year ago. Spending by male teens was the highest, a trend which has historically indicated a fashion spending recovery. (Semiannual survey from Piper Jaffray)
Teen spending on food and restaurants is at or near the highest level since early-2000. Upper-income and average-income survey respondents increased weekly restaurant expenditures by approximately 10% and 3%, respectively, compared to last fall. Taste remained the strongest influence on food and restaurant dining decisions with value ranking number two.
Skin care and cosmetics represented a larger share of beauty bucks. Teens want greater diversity of offerings, with young and emerging cosmetics brands and new or superior innovations gaining traction.

Youths credited for 18 years of wine sales growth
Wine Market Council reports their expected 18th year of growth, driven by Millennials (ages 17-34). Six percent drink wine daily, 26 percent several times a week, and 19 percent once a week on average, totaling 51 percent of Millennials, compared to 37 percent five years ago.
The under-21 segment of that group may have found an alternative to fake ID cards. Underage drinkers participated in a study to see if they could buy alcoholic beverages online. The study, conducted at the University of North Carolina at Chapel Hill, recruited eight people, ages 18 to 20, to try to purchase alcoholic beverages online. Each got a letter of immunity from the local district attorney.
For study purposes, participants lied about their age when filling out order forms. But if asked for age verification by a delivery person, they were to admit they were under 21. They placed orders at 100 Internet sites that sell the products and 45 orders were successfully made and received.
Posted: June 11th, 2012 under Uncategorized.