Mobile connectivity is essential link in business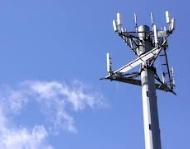 By TJ Reilly
President
Oregon Small Business Association
Small businesses today rely upon mobile connectivity more than ever before. Just as consumer demand for smartphones and tablets has skyrocketed, small businesses also increasingly depend on mobile devices for everything from daily operations to connecting with their customers and clients.
Mobile communication has proved critical to the survival and growth of Oregon's small businesses. But, in order to maintain reliable mobile connectivity, mobile carriers must continue to invest in their networks so that they can support the needs and desires of consumers and small businesses alike.
Just think of what a mobile phone does for a small business owner. It allows you to conduct business from anywhere without being tied to an office. With a smartphone or a tablet, a small business owner can respond to emails, pay bills, process orders, check inventories, and interface with customers and clients from anywhere.
Picture the contractor who can use a tablet or laptop on a construction site to check the status of pending deliveries or to make changes in schedules, immediately alerting the project team. Imagine a designer who can use video streaming on a tablet to excite a customer about a new design.
An online presence can have a dramatic impact on small business growth. Online platforms level the playing field between small and large businesses. A professional web page or Facebook page can help a small business make a good first impression or build a customer base. An online presence can greatly expand a small business' market, and with a mobile connection, a business owner can update followers with new videos or information quickly and from anywhere.
Mobile networks also give small businesses opportunities to save money by using online services frequently offered by other small businesses. Online services offer accounting programs, website design, logos, news delivery and printing that can save money, anywhere from 10 percent to 100 percent savings according to the Internet Innovation Alliance.
Unfortunately, for 18 of the past 34 years Oregon has ranked in the top 10 of the highest unemployment states. This is an "inexcusable problem." We at the Oregon Small Business Association are committed to helping solve that problem by fighting for a small business-friendly climate.
One of the ways in which we can improve the climate for small businesses is to encourage continued investment in reliable, advanced mobile networks. But in order for providers to continue investing in advanced mobile networks, they must have the wireless airwaves to support infrastructure. Currently, the skyrocketing demand for wireless and mobile is outpacing the available airwaves, known as spectrum, that make mobile devices work. Spectrum is allocated by the government and so making it more available for consumers' wireless use is entirely in the government's hands.
This year the government took a step in the right direction when Congress directed the federal government to hold "voluntary incentive auctions," for some additional spectrum which will give wireless providers the opportunity to bid to purchase spectrum from other parties who would like to sell the spectrum they have.
However, spectrum auctions can't be the only solution, as it takes years to put spectrum resources to use. Federal policymakers must continue to work with providers to come up with other creative solutions to free up spectrum and to encourage mobile infrastructure investment—investment that leads to job creation and economic growth.
Just in 2011 alone, the nation's wireless providers invested more than $27 billion in building out advance mobile networks to meet consumer demand. And it is projected that investment in the next-generation of mobile service will create about 231,000 U.S. jobs in 2012, according to a study by economists Rob Shapiro and Kevin Hassett.
With reliable connectivity, small businesses will be better able to flourish and to help maintain job creation and economic growth in Oregon. Our small businesses represent almost 98 percent of the employers in the state and employ 56 percent of the private sector workforce, according to the Small Business Administration.
Mobile connectivity is vital to the growth of these small businesses, and we should support all efforts to ensure investment in robust networks that give small businesses a much-needed advantage.
Posted: August 8th, 2012 under Uncategorized.