Right to vote on county transportation projects is needed for Clackamas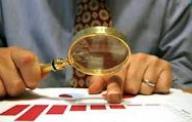 By Oregon Small Business Association,
The Oregon Small Business Association supports common sense efforts to add public input into important and expensive decisions on public transit rail projects.   OSBA supports the Clackamas County measure 3-401 to require public approval of light rail projects which is set for a September 18th vote.
We see this issue play out in California where their rail project proposal has been mismanaged by tens of billions of dollars and has gained national attention for being a project of epic pork-barrel proportions for the benefit of politicians at the expense of the population is was originally meant to serve. California's rail system was estimated to cost $68.4 billion which is a staggering 52% higher than the $45 billion estimated in 2008.
Our own regional light rail projects and mismanagement of transportation issues has left us with Tri-Met current crisis of being a billion in debt to unfunded liabilities. Tri-Met is currently struggling as they raise bus prices and cut bus routes. The Columbia River Crossing project which is being proposed in partnership with a light rail system has already cost $150 million and 15 years of planning. Yet there is no official approved plan and no start of construction. It is a stark example on how transportation costs and planning spiral out of control.    The Clackamas County rail project has already shown signs of financial problems.   The Oregonian recently blasted Clackamas County Commissioners for issuing false statements claiming that the County has saved $5 million from the project when it had not.
It is in the interest of small business and the public to have their voice count when it comes to large transportation rail projects that come a history of gross mismanagement. OSBA asks voters in Clackamas County to support Measure 3-401.
Posted: August 30th, 2012 under Uncategorized.