OSBA spreads word on important ballot measures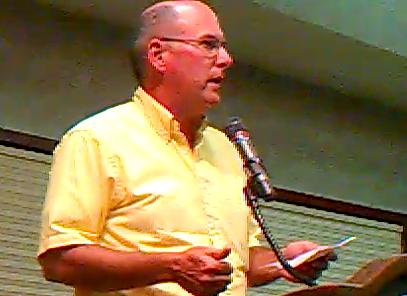 OSBA President TJ Reilly speaking at a dinner event in Portland this week while detailing important business ballot measures on the November ballot.
By Oregon Small Business Association,
TJ emphasized Measure 79 the ban on real estate transfer taxes which if local real estate transfer taxes spread to other counties would greatly increase the cost of Oregon commercial property which is already suffering from vacancy problems in this economic slow down. TJ also highlighted Measure 84 which repeals Oregon's death tax. Small businesses are hit hard when a business owner dies and tries to pass on the business to his/her family. TJ also highlighted the measure which takes the business kicker income tax refund. Businesses have appreciated the refund checks when state government over-collects tax revenue and voters have affirmed the kicker issue at the ballot box several times.
Posted: September 6th, 2012 under Uncategorized.