Portland halts Street Tax plan.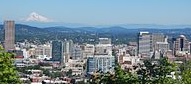 The Oregonian Small Business Association has been involved with many others against the $50 million dollar Portland Street Tax proposal. 
The Portland Street Tax has taken many forms over the past few months ranging from  a business-burden heavy plan to an income tax plan.   Recently the City of Portland has called off the plan and is now seeking statewide legislation in order to create a more universal solution.
Posted: January 30th, 2015 under Uncategorized.