65% employers can't fill job vacancies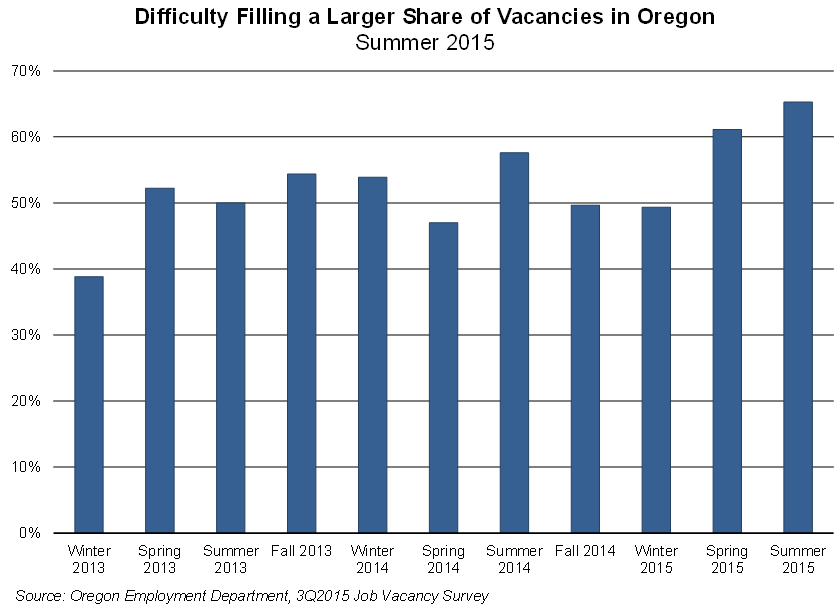 The Oregon Employment Department has released a survey showing that nearly 70% of Oregon employers have had a difficult time filling vacancies. This is the highest level when compared over the last few years. The vacancy problems appears to be trending upwards over the past few quarters surveyed. Finding employees can become more challenging for employers as the economy improves and the pool of available talent shrinks. Most of these vacancies tend to be full-time and permanent jobs which are coincidentally the most coveted among job seekers and the more necessary for employers.
Impacting this rate is the rising labor participation rate which has been experiencing high levels during the historic slow recovery. That translates to more people dropping out of job seeking altogether and no longer showing up in the unemployment rate. These workers who have dropped out only add to the short supply of available talent.
Source: Oregon Employment Department, 2015 Job Survey. See also

Posted: October 19th, 2015 under Uncategorized.