10 key factors in baseball coming to Portland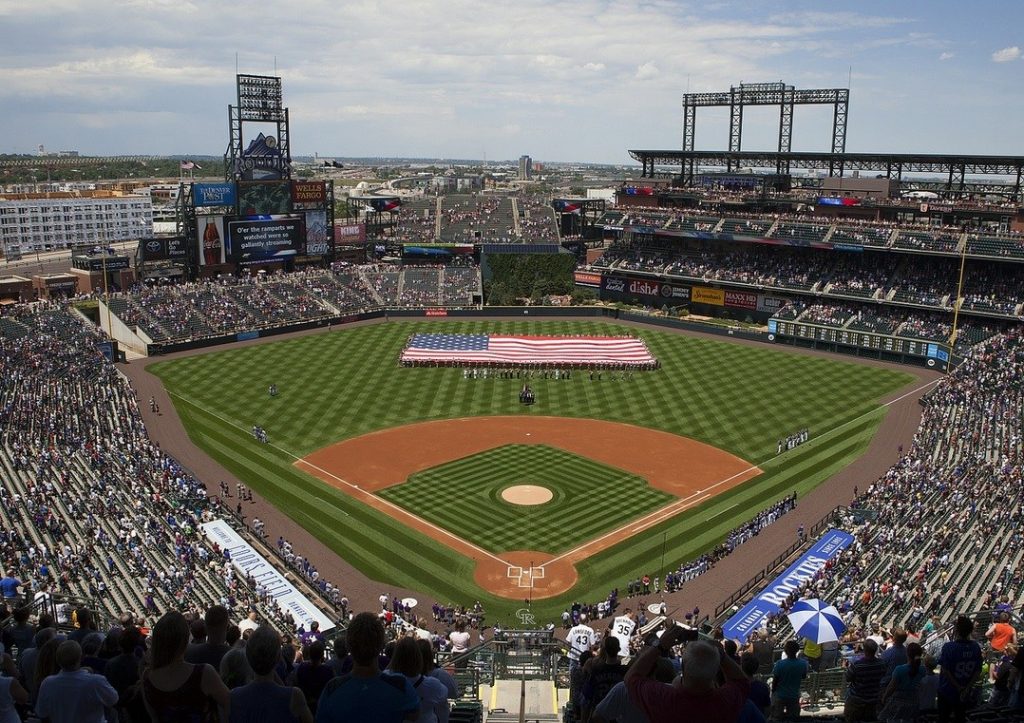 By Oregon Small Business Association
A group that includes a former Nike vice president and the former television voice of the Portland Trail Blazers wants to build a major league-ready ballpark. They've made offers on at least two pieces of land, including the current headquarters of the Portland Public Schools headquarters. Their proposal raises more questions that it answer. Here are eight things to think about before the mayor tosses the first pitch on opening day.
Serious backers
Portland Diamond Project managers include former Trail Blazers announcer Mike Barrett, retired Nike executive Craig Cheek and former state senator Jason Atkinson. The trio formed a subsidiary company, Portland Diamond Development Company in January – six months after forming Portland Diamond Project.
Big promises
The Portland Diamond Project estimates their proposal would create 4,500 permanent jobs in the Portland area.
Craig Cheek promised, "We're planning to pave the way for 8,000 new workforce and market-rate apartments to create a vibrant, walkable community around the facility, wherever it ultimately lands." It's not clear what "pave the way" means. It's also not clear where those 8,000 units would be shoe-horned in an already congested city.
Funny money
Building a stadium could cost as much as $1 billion. The Portland Diamond Project has said buying land for a park will cost around $80 million. They have not said who is paying for the land or to build the stadium. Building 8,000 units of housing would cost upwards of $600 million.
In 2003, Oregon passed Senate Bill 5, which would more-or-less let a team that settles in Portland use the income taxes players pay on their salaries while playing in Oregon to repay money borrowed for construction. That could raise $150 million or more. That would barely make a dent in the total construction costs.
Urban renewal
Backers of the pro-ball effort placed an unsolicited $80 million bid on Portland Public Schools ramshackle district headquarters. District officials said they will consider Portland Diamond Project's offer and open bidding to others.
The company said it is also interested in a northwest Portland property owned by metal parts manufacturer ESCO Corp. The property now houses a defunct foundry and sits on the original site of the Vaughn Street Park. That ballpark was home to the Portland Beavers, and was demolished in 1956.
Promoters hired Seattle Seahawk Quarterback Russel Wilson to help advance the plans.  In his first statement Russell Wilson made an appeal based on children's dreams, opportunity and race relations factors which is a far cry from the usual debate of jobs, urban renewal and boosting the economy.  Russel said, "One of our passions is also to teach and help inner city kids all over the world. There were only 68 African Americans on MLB opening-day rosters. 68 out of 750 players! That's not enough. With this [MLB] project, we will make sure that every little kid in this country has the opportunity to learn the lessons of sportsmanship and competition."
Playing ball … or getting played?
"In practice, what's happening is that Portland is being used as a strawman to get these other two franchises better stadium deals from their local city," says Gerard Mildner, an associate professor of real estate finance at Portland State University. "We're stadium bait for the Tampa and Oakland franchises."
Will they stay?
The Wall Street Journal notes about the growing skepticism of economic benefits of arenas and the added risk of losing teams that simply pick up and move away.
"Research on the issue has piled up during the past two decades. The general conclusion: A city's economy doesn't get a bump from bringing in a new sports team or building a stadium… A 2007 study in the Journal of Sports Economics examined cities that gained professional teams. It found adding a team did "not have a positive economic impact on the local community" and didn't raise regional incomes. What's more, some teams want to move after only two or three decades in a facility. The Miami Arena, a onetime home to the Miami Heat, was open just 20 years before being demolished."
This brings up the biggest fear of how long will Major League Baseball stay here if they do indeed move here?  Already smaller franchises like the Portland Beavers baseball, Portland Breakers football and Portland Thunder-Steel arena football teams came and went quickly.  Will a Major League Baseball team do the same?
Posted: June 20th, 2018 under Uncategorized.